Sep 26, 2020 Texas residents warned of tap water tainted with brain-eating microbe. Texas officials have warned residents of some communities near Houston to stop using tap water because it might be tainted with a deadly brain-eating microbe.
The Guardian Reported:
The Texas Commission on Environmental Quality (TCEQ) warned the Brazosport Water Authority late on Friday of the potential contamination of its water supply by Naegleria fowleri.
The commission issued an advisory warning people not to use tap water for any reason except to flush toilets in Lake Jackson, Freeport, Angleton, Brazoria, Richwood, Oyster Creek, Clute and Rosenberg.
Those communities are home to about 120,000 people. Also affected are the Dow Chemical works in Freeport, which has 4,200 employees, and the Clemens and Wayne Scott state prison units, which have 2,345 inmates and 655 employees.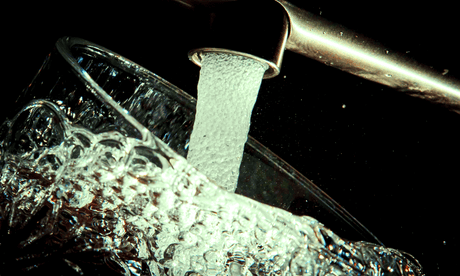 The advisory will remain in place until the Brazosport authority's water system has been thoroughly flushed and tests on water samples show the system's water is safe to use. It said in a statement that it was unclear how long it would be before the tap water was safe.
See the full story here:
---
With everything going on last year I missed this story. My take on this story is one of the reasons I got into diving water tanks in the first place. To explain why this story made me think about how I came to build a company that puts divers into water storage tanks I need to tell you something about myself and even about my parents.
In the early 1990s I was working as a Texas police officer, and my passion was SCUBA Diving. My love of SCUBA Diving goes back even farther. My dad was Charles B. Perrin, he passed in 2016 at the age of 78. He claims to have purchased the first Aqua-Lung in Fort Worth in the mid 1950's. He had to order it from a welding supply long before the first SCUBA store opened in Texas. Both my mom and dad spent time water-skiing and SCUBA diving on Possum Kingdom Lake (PK) west of Fort Worth on the Brazos River. They were both civil servants: my dad worked for the IRS and my Mom was an Executive for the Corps of Engineers. Raising their family in the 60's-80″s this solid middle class income gave them enough extra money to not only afford to give us a great middle class lifestyle, it also allowed them to purchase a second home, something that seems out of reach for most of us today.
They purchased a lake house on Possum Kingdom Lake (PK) where I spent most of the weekends of my youth. Even before they purchased the first lake property my dad had taken me out to PK in a small fishing boat with his one set of Scuba Gear and instructed me how to SCUBA dive. In 1971, I was 12 years old. The Professional Association of Diving Instructors (PADI) was not even founded until 1966. My dad predated standard training practices that would come along after his diving years were done. With no formal courses available my parents taught themselves how to dive with the help of "The Skin Diver" (later renamed Skin Diver Magazine). Sea Hunt starring Lloyd Bridges*, was also a favorite TV program in our home. I personally would not get formally trained and certified until the early 1980's.
I can still remember my first dive. I was so excited. It was a clear summer day and our 14′ "Little Dude" fiberglass fishing boat was anchored in a remote area over crystal clear water about 10′ deep. I put dad's tank, mask and fins on just like Lloyd Bridges. I checked the regulator which gave me that great scuba diving sound as cold compressed air shot into my mouth from the 72 cubic inch steel tank strapped to my back. I sat on the side of the boat and dad explained to me how to make entry by going over backwards.
"Hold on to your mask," he said as he pushed me over the side. The water was cold on my hot sun soaked skin, my heart rate shot up and I was breathing was as rapid as I could breath! I was sure I was going to die as I tried to get my head above water. Turning myself around underwater I shot back to the surface with all my strength but I was stopped by my dad putting his hand on my head and holding me underwater until my breathing finally slowed down and my initial panic subsided. My dad was the worst SCUBA instructor ever! Despite that first dive experience that could best be described as violent or even brutal, I fell in love with diving. By the time I was 14 I was exploring the lake on my own spearfishing in the many coves and inlets. I never had a buddy to dive with but I always had a sharp knife in case I got tanged in an abandoned trout line that seemed to be everywhere I wanted to dive.
Growing up on the lake the brain-eating ameba Naegleria fowleri is something I have been aware of most of my life at least as far back as I can remember. Diving and Water Skiing were my favorite things to do on the lake. In late summer the river flow would slow down. The water going through the dam would be reduced and water become more stagnant. At the same time the hot summer sun warms the water. Naegleria fowleri loves warm water and in late summer Texas lake water gets very warm. I remember news stories from water skiers (usually teenaged children) getting the organism in their nose and dying from it, going back to my teenage years. When the lake level went down too low we stopped diving and water skiing.
When cooler weather arrives in mid September, Naegleria fowleri lies dormant in the sediment at the bottom of lakes and riverbeds, which is why experts advise that you not stir up any more of that sludge/sediment than necessary. First discovered in 1899, Naegleria fowleri is a protist pathogen, known to infect the central nervous system and produce primary amoebic meningoencephalitis.
In 1991 I discovered that the American Water Works Association had a standard to put scuba divers into drinking water. Using a drysuit and a full face mask, a diver could be totally isolated from the water supply. To meet the standard that has been adopted by the USEPA and TCEQ the diver must also be washed down with a 200ppm chlorine solution. Taking the tank out of service and then decontaminating the entire facility with very expensive and time consuming super chlorination procedure. Decontamination of the diver is much more economical. In addition other advantages are the diver can move around all underwater areas. Equipped with a good underwater lighting and camera system the diver can document the condition of the facility and deliver a great inspection report with no water loss or disruption in service. After I mastered diving in potable water I saw a common problem potable water tanks have – over time, sediment collects on the floor of tanks.
I read everything I could about tank sediment. In 1990 the National Drinking Water Advisory Council stated that drinking water contamination from bacteria, protozoa and viruses may be the biggest challenge for drinking water professionals in the future. The future is here, over time almost all tanks collect sediment. Tank sediment can be a safe habitat for a wide host of microbes including crypto and Naegleria fowleri.
When I ask about sediment removal I was told the standard method was a bucket and a shovel. We immediately started working on a better way. First using some methods developed for moving sand to look for treasure off-shore a much simpler method was developed by 1999. We now use a 3″ trash pump to clean most ground storage tanks and with water towers we simply use gravity to create all the suction we need to quickly remove sediment from the floor of the tank. Cleaning water storage tanks is not as common as you may think. Our company inspects over seven hundred tanks a year. Every week we find tanks that have never been cleaned. Currently there are no USEPA rules on when tanks should be cleaned. Texas has administrative rules under 290.46 requiring all potable water storage to be inspected annually. However, Texas along with most other states, have no rules on how often water storage tanks should be cleaned. The interior of water tanks often remain, "Out-of-sight and out-of-mind".
KEEPING WATER STORAGE TANKS CLEAN IS IMPORTANT
This story is about communities on the lower part of the Brazos River that have had Naegleria fowleri turn up in their drinking water system. The standard remediation for this is often to perform a chlorine burn that increases the chlorine to a high level. This kills all contaminants it comes into contact with. So everything on the surface in the water system that is underwater, including all tanks and water mains is sanitized. But what about the contaminants that remain hidden under a layer of sediment in the water storage tank? Administrators often are unaware of any tank sediment that may still be lurking in water storage tanks again, Out-of-sight and out-of- mind. The chlorine burn will kill all contaminants on the surface of the sediment. This is why proper tank inspections that can determine the actual sediment levels are so important. One half to three inches of sediment is very common. Without removing the sediment, contaminants remain in the tank and will continue to be a problem in the future. All water storage tanks should be on a cleaning schedule. Some tanks may need to be cleaned annually while others may be able to be on a three or five year program.
First established in 1997, Ron Perrin Water Technologies, Inc. has been a leader in the underwater inspection and cleaning of water storage tanks and towers. We offer three different inspection methods: 1) remote camera, 2) Remotely operated vehicle (ROV) and 3) Potable Water Diver. Our divers are commercially trained from great schools like The Ocean Corporation where I serve on the Educational Advisory Board. We offer diver cleaning with no disruption in service and minimal water loss on ground and elevated tanks. For standpipes over 70 feet tall we have a Robot Cleaning Service.
See more about what we do and how we do it at our website at: www.ronperrin.com.
Also check out our new video series: www.TapTalk.blog.
---
Please Support the Guardian. Unlike many others, Guardian journalism is available for everyone to read, regardless of what they can afford to pay. We do this because we believe in information equality. Greater numbers of people can keep track of global events, understand their impact on people and communities, and become inspired to take meaningful action. CLICK HERE.
*Sea Hunt is an American action adventure television series that aired in syndication from 1958 to 1961 and was popular for decades afterwards. Click Hear to watch Sea Hunt
Other References:
Naegleria fowleri is responsible for the death of a 6-year-old boy in Lake Jackson, Texas, and environmental officials say the city will be fighting the pathogen for months TPO ARTICLE HERE.
Texas Monthly – "The Risk Of Exposure To Brain-Eating Amoeba Spikes In The Summer Months"
Do you need to inspect your own water storage tank? See our DIY Guide to Inspecting Potable Water Storage Tanks. HERE: www.watertankinspection.co